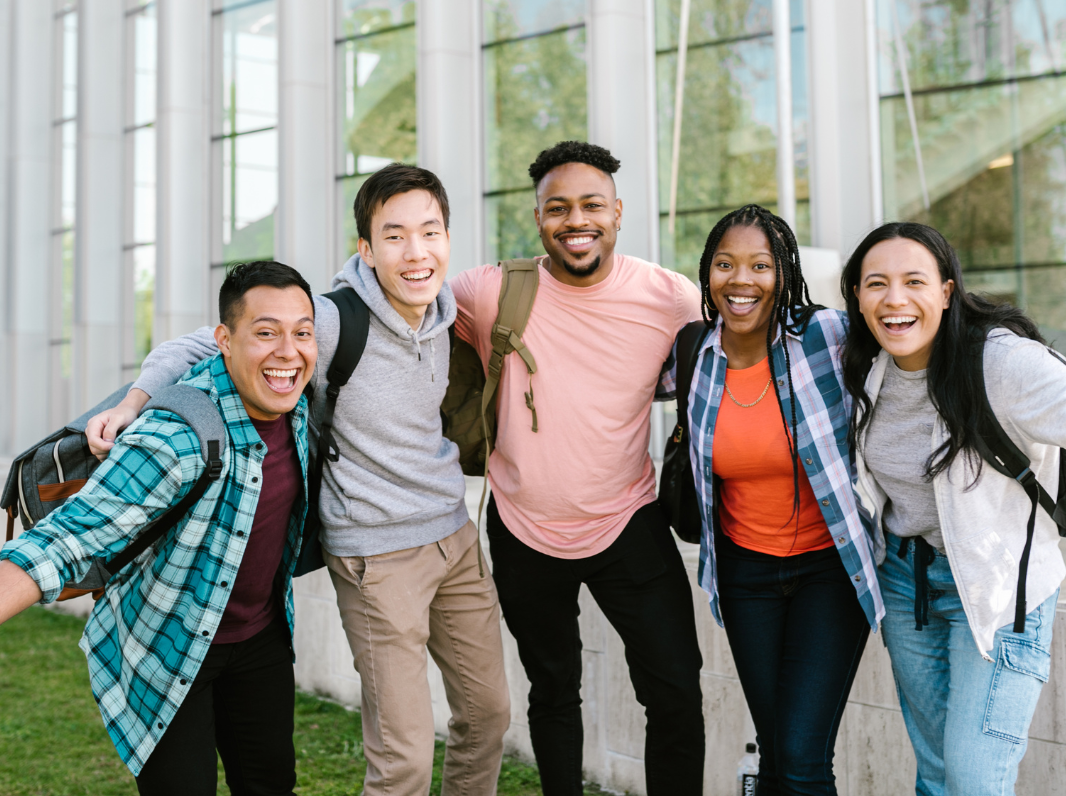 A-Level Results Day!
Publish Date: 2022-08-17
We wish we didn't have to remind you… But it is results day tomorrow and the countdown has very much begun. We don't have a crystal ball and who knows what tomorrow holds, so be prepared and ready to seize the day.
I remember my results day vividly and I also remember the run up actually being worse than the day itself (P.S. It was only a couple of years ago!). You will undoubtedly be feeling a whole host of emotions and it is totally normal. It's normal to feel butterflies, nervous, anxious, concerned, excited and everything in-between. Be sure to cut yourself some slack this evening and do what you can to relax and prepare (remember the saying? Failing to prepare, is preparing to fail).
We've got some useful tips and information to help you prepare for the big day tomorrow, to ensure you can make the most of any opportunity that comes your way.
1. Be prepared
If you have applied for a university place, make sure you have logged into your UCAS account today and you know your login and password. Trust me when I say there is nothing more stressful than trying to log into your application portal and not quite remembering if your password was your first hamster's name or your dog's. Also, if you've changed your mobile number or email address since signing up for UCAS, then update your contact details today.

Charge your phone, yes it sounds so obvious, but you're going to need it (even if it's to call your bestie and share your good news!)

Have your student card to hand (if your school or college uses them) as it may be required to get your results tomorrow.
2. Know what to expect
Make sure you have checked your email account for any communications from your college/sixth form and know what time to arrive in the morning (if they require you to go in to get your results). Make suitable travel arrangements to get to your college/sixth form for the designated results time.

If you have applied for a school leaver programme, job, or a graduate apprenticeship then check your email accounts for all recent communications from your recruiter or member of the HR team. Make sure you know what information they expect from you tomorrow. Find out who you should be sending your results to, how they want it and when they are expecting them.

If you have applied for a university space, UCAS starts updating from 8.15am tomorrow, this doesn't mean to say your university place will be confirmed bang on the dot though. If after giving the system time to refresh and update you are still not seeing anything, you can give your university choices a call (so be sure to have them written down in advance).

If you have applied for university and you make the grades of your firm choice you will get the place automatically, if you miss the grades it may still be possible to secure a place on the course - it might happen automatically or you may have to call the university directly and plead. If you end up missing your firm, but have applied for an insurance place and get the required grades you will also be allocated this place automatically. If this doesn't happen, give the university's admissions team a call. If you don't get either of your choices, then keep reading as you will need to know about 'clearing'…

If you plan on going to university, save down the hotline numbers for each of your backup choice universities - best to be organised and do it now. What is clearing you ask? Keep reading to find out.
3. Have a Plan A and a Plan B
Hopefully tomorrow will be full of joy and you'll only need Plan A. I'm not telling you to be a pessimist or expect the worst, but knowledge is power. Tomorrow, every staff member at UCAS, university, school or in the recruitment team of your potential future company will be busy - so make sure you have a clear plan in place in case things aren't as hoped.
If you have applied to university you should be aware there is Plan B. This is called CLEARING. Clearing is an opportunity to secure a place at any university on a huge range of different courses without applying directly before results day on the 18th August. If you miss your firm (and insurance) required A-level grades, or decide to reject your places due to a change of heart - you can apply for a brand new choice by entering clearing. This is done via UCAS automatically if you don't have your place accepted. You can use the UCAS online search tool to find a huge range of available places, but you should be aware you can and should also call your favourite universities directly. As we mentioned before you should be prepared and look at which other 'backup' universities you'd consider going to, and find their clearing/admissions hotline number on their website beforehand. It's also a great idea to have a look at other degree courses you would consider, there might be something similar to what you originally applied for but just has a different name. Create an order of preference for both universities and courses and write down their telephone number next to each so you are ready for action in case you need it.
Look at other options… Do you want to take a gap year and go travelling? Or actually do you want to go out and start earning money immediately by getting a job? You can get a degree for free by doing an apprenticeship too, so if you've not considered this route we highly recommend it! Many school leaver programmes and degree apprenticeship application windows will open soon (you can find more information on vacancies here). At Young Professionals we've all taken different routes yet all ended up working for the same company, so don't be afraid of taking a different direction to your friends if it is the right thing for you.
Re-marks and appeals are available for a reason. Your school or college will guide you on the process and they may recommend you speak to your subject teacher to discuss the options. Time is of the essence if you're going to apply for a remark or appeal a grade - hence why knowing about this option in advance is important as you can act quickly if you need to. Be aware it does usually cost money.
If you are truly unhappy with your results, resitting the subject is an option too, again you would need to speak directly to your school to see how this would work.
4. Look after yourself and your wellbeing
If you are feeling worried or overly concerned, tell someone you trust. A problem shared is a problem halved, don't be afraid of sounding silly that you're really nervous about tomorrow - your friends are probably all feeling exactly the same. Your school or college will also have a careers service, make use of this if you are feeling uneasy or a bit lost with your future plans. You can also contact the government funded National Careers Service Exam Results Helpline on 0800 100 900 if you need further unbiased advice.
After the day is done, remember to give yourself a pat on the back - you have done so well to finish A-levels, they're tough!
I honestly mean it when I say these results will NOT define your future even though it might feel that way. I am a big believer that everything happens for a reason, if you do amazingly well and get the job or university place of your dreams YIPPEE. If you don't, it maybe wasn't to be - do not give up hope, keep pushing and working towards your goals and you will make it regardless of your A-level results!
Any questions? We will do a Q&A on our instagram this evening, so be sure to follow us at https://www.instagram.com/youngprouk
Young Professionals UK, founded in 2015, are leading school-leavers experts whose mission is to bring better and more vibrant opportunities to students who need them the most. They have already helped thousands of students accelerate their careers with apprenticeship and work experience programs alongside some of the world's leading companies. To stay tuned for future student or employer opportunities visit https://young-professionals.uk/ or https://www.instagram.com/youngprouk