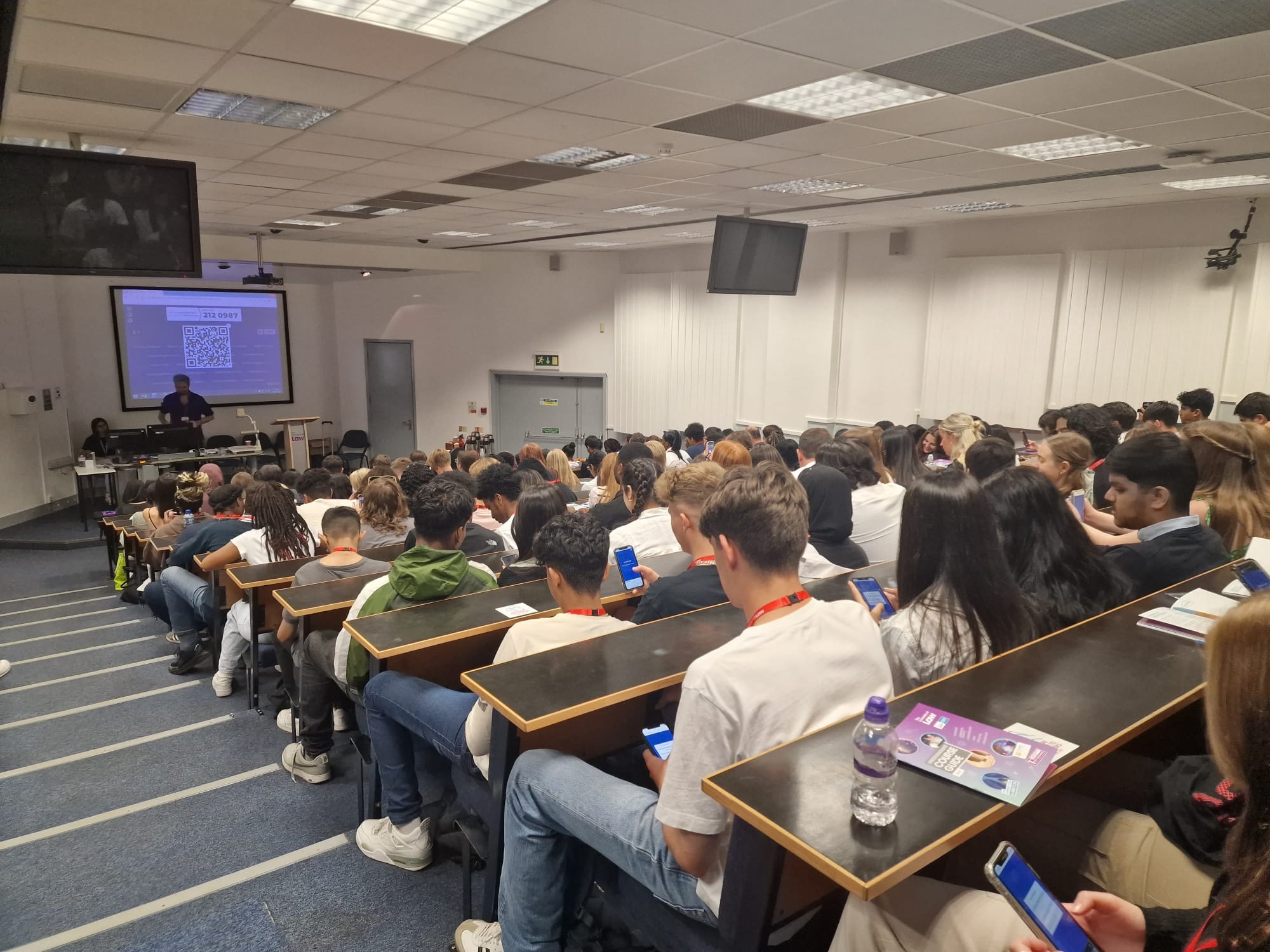 School's out for Summer! … or is it?
Publish Date: 2022-07-29
As students we spend all year counting down 'til the summer months… to hear the final exam bell of the year, kick back and finally relax to enjoy a couple of months off from studying.

But, summer is the perfect time to get ahead of the game. During the school term it can be really difficult to juggle a part-time job or work experience. The summer weeks can be used to level up your CV, BIG TIME.
The workplace is competitive, but that's why Young Professionals are here to help you prepare for success and use these months to your advantage. Young Professionals have welcomed thousands of students this week completing work experience in the STEM, Law and Business industries.
Huge companies, including Goldman Sachs, PwC, Spectris and British Airways provided valuable insight to students on the available opportunities and routes into their apprenticeships and careers. The virtual work experience attendees received sessions on improving confidence and imposter syndrome, through to CV workshops and job application hiring processes. If you missed this work experience or would like to read more on how to prepare for job applications check out the Young Professionals blog here.
A big take home from PwC keynote speaker, Sarah Delaney, was the importance of building self confidence. Landing your dream role hinges on the success of your interview, for which personal confidence is paramount. Sarah gave students practical advice and information on how to overcome imposter syndrome and foster a positive mindset. Highlighting how it is so important to be your own biggest cheerleader and only talk to yourself with the compassion you would a friend.
"Interview skills are not like riding a bike, you can get rusty and practice makes perfect", the more opportunities you seize to practice your interview, presentation, people and public speaking skills the better and always welcome each challenge with open arms.
Hundreds of positive statements have been received across social media and Young Professionals are pleased to have hosted yet another week of highly valuable student events.
"So happy to have completed the Law Virtual Work Experience program organised by Young Professionals, more specifically Josh Elder and Dan M.
It was such an insightful opportunity which included talks from law firms including, Clifford Chance, Charles Russell Speechlys, Browne Jacobson LLP, Fragomen and Farrer & Co.
Overall, it was an incredible experience and I'm looking forward to implement all that I have learnt in working towards my future in law! #law #workexperience #universityoflaw"
Young Professionals UK, founded in 2015, are leading school-leavers experts whose mission is to bring better and more vibrant opportunities to students who need them the most. They have already helped thousands of students accelerate their careers with apprenticeship and work experience programs alongside some of the world's leading companies. To stay tuned for future student or employer opportunities visit https://young-professionals.uk/ or https://www.instagram.com/youngprouk