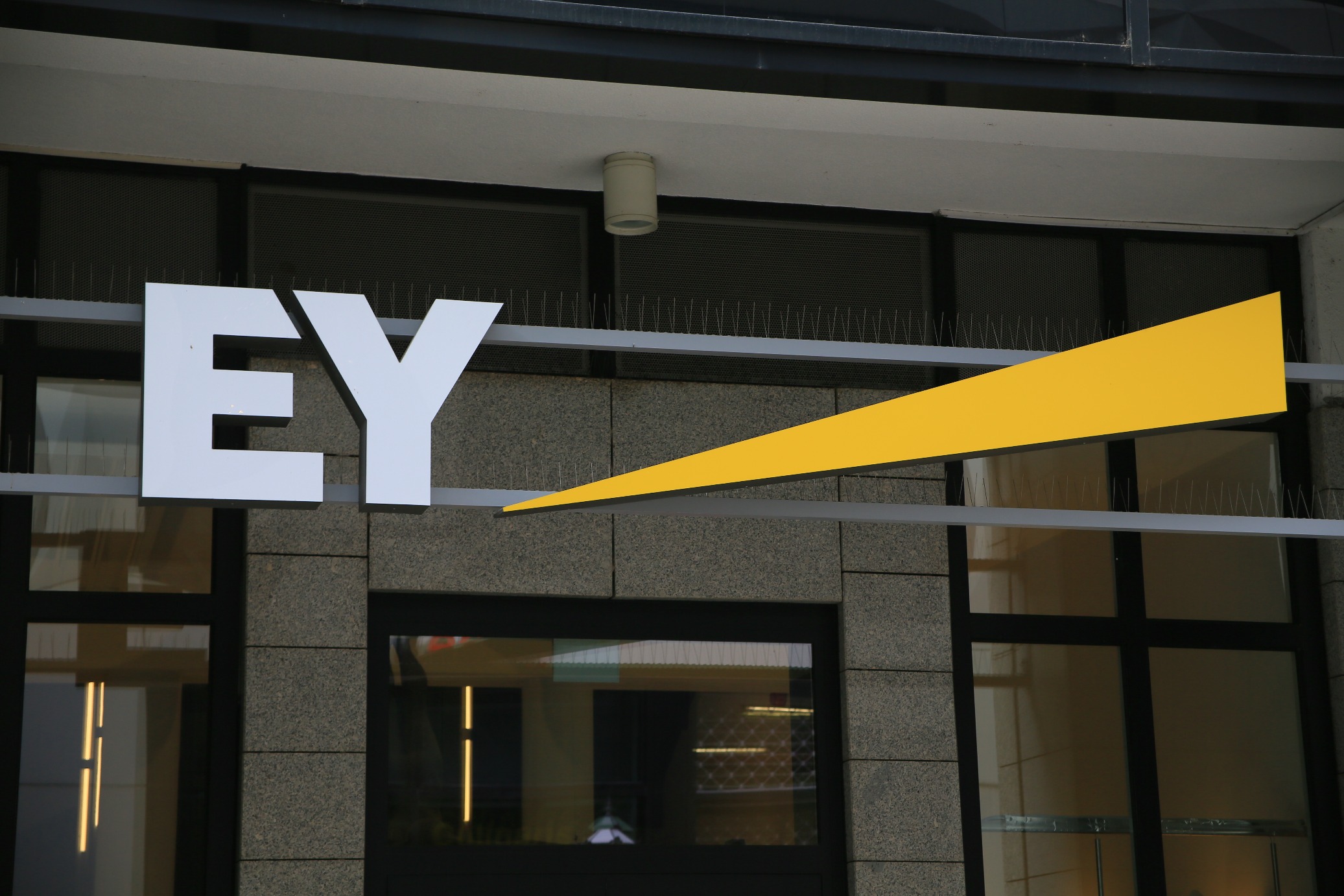 The journey from Sixth Form to EY!
Publish Date: 2023-09-25
Hey there, my name is Laura and I am a first year chartered manager degree apprentice at EY. I started in January 2023 and I moved up from the midlands to Newcastle! I did my A Levels in August 2022 in French, History and Economics and then I went and spent a few months in France travelling and working as an au pair!
How did you find out about EY?
I found out about EY as I saw that it was rated one of the top employers for early careers. I then had a look at their apprenticeships and given that I was unsure what area of business I wanted to go into, I thought it would be a perfect way to get exposure to lots of areas within a global organisation. In truth, I had never heard of EY before this, but I was aware of 'the big 4'.
Therefore, I thought it would be a really competitive apprenticeship to get and treated it as my more 'out there' application, so I would say never be discouraged from applying to any apprenticeship you're really interested in!
In year 13, was an apprenticeship always what you wanted to do? Or were you thinking about university?
I had been interested in doing an apprenticeship since around year 10; I was eager to get into the working world as soon as I could. From the end of year 12 I was sure that I did not want to study full time anymore and I was determined that an apprenticeship was what I wanted to do. I decided to apply in the upcoming cycle and take a gap year to try again if I was unsuccessful.
I did however apply to university too as my school strongly recommended it as a backup option. I got all my offers back and deferred a place for the following year, but I can honestly say I'm 100% confident that the apprenticeship route was right for me. Whilst I would say don't let anyone discourage you if you're certain an apprenticeship is what you want to do, there is no harm in applying to university as well as another option.
How did you find the application process? Were there any assessment centres you had to go to?
I found that the application processes were all quite different and specific to each company. Therefore, I found it really useful to create a simple spreadsheet with each application, its current position, any deadlines and my next steps to ensure I stayed on top of them alongside my A-Levels as it can get a bit overwhelming with multiple applications on the go. I personally don't mind interviews and looked forward to those opportunities, however I found any timed online tests I had to do like maths or verbal reasoning more challenging to gauge how I had done.
I found that a lot of the application processes involve lot of situational judgement activities where companies are trying to see how competent you would be in the workplace. It is usually not expected that you start your apprenticeship with any prior knowledge so it is important that the employer believes you will pick things up well. I did go to a few virtual assessment centres which consisted of activities to assess how you work in a team and solve problems. I would say it is important to try and be your authentic self, be inclusive and show you work well with others.
I also think it was important to use the application process and any assessment centres to decide whether you believe you're a good fit for the company; application processes go both ways.
Did you start your apprenticeship immediately after year 13? Or did you take a gap year etc?
My apprenticeship offered a January intake at the time and when I received my offer, this option was also offered to me. After some consideration, I decided that as I had been interested in taking a gap year, this would be a good way to combine the two. I was aware that I may not have the time to go travelling after finishing my degree like people often do if they go to university.
I therefore organised a trip to France for a few months to work as an au pair as this was a cheap way to travel. It was the most amazing experience and really prepared me for moving away for my apprenticeship too.
How have you found the programme so far? Have you enjoyed it?
I am really enjoying my apprenticeship so far and have had a lot of experience already. I love working in the office environment and being given the opportunity to learn as I work. I have been on an external project for about 8 months now and have greatly expanded my finance knowledge. I will be leaving this project soon and hope to use the experience I have gained so far to try a different area of the department I work in.
What has been the best parts about the apprenticeship?
I would definitely say the people and the office culture. I really enjoy the environment I work in and this makes any harder working days much easier.
I would also say being given the responsibility and opportunity to learn as I work. I am entrusted with complex tasks and situations to deal with but have the support around me to learn from any mistakes I make.
The opportunity to learn from those around me has been extremely valuable too, especially from apprentices in older cohorts. This also gives the apprentice community within EY a really supportive and friendly feel to it.
Do you feel like you are "missing out on the university experience"?
I personally don't feel like I'm missing out on anything as I am certain the apprenticeship route was right for me. However, I can see how you may feel like this once you start your apprenticeship, especially during summer or at the start of the year during freshers. However, I still have such a good social life, it is just different. I regularly go for drinks after work with colleagues and I use the flexible working day policy at EY to ensure I have ample time in the evening to go out and see friends, keep up hobbies and relax.
I have also joined a salsa society at university which is a good way to still get some of the university experience and meet friends. Another aspect of this is that as you are earning a wage and only go to university once a week, you can afford to go away for the weekend which is also something I've taken advantage of.
Have you made any new friends at EY?
I have honestly made some of my best friends at EY. I moved up to Newcastle knowing absolutely no one there and it was really daunting but given the large community of apprentices at EY, I quickly felt welcomed and made some really good friends both in my own cohort and also across older cohorts once I joined my first project. I think it is important to speak to as many people as you can when you join and put yourself out there even if it can be daunting.
What does a day in the life of a EY apprentice look like?
I have been on an external client engagement since my induction so I will give an example of my day, but this can vary depending on what project you are on. I generally come into the office quite early; EY have a flexible working day policy which means you must work the core hours of 10:00-15:00 but your seven-hour working day can be flexible. For example, I often do 7:30 until 15:30 with an hour for lunch. I typically go into the office, set up my working area and check my calendar for the day. I will then go and get coffee with a colleague or visit the Newcastle classic breakfast location, Greggs! Then I log onto our remote client systems and begin by checking my emails and messages.
My project is case work so I am quite often just picking up from where I left off the previous day. We have a daily team call to raise any concerns or queries and keep track of our progress towards target or the week. We also use this as an opportunity to get coffee as a team and catch up with each other. I usually work until about 12 when I meet up with friends who are in the office, and we typically go for a walk into town to get lunch. I then return to work and attend any meetings or training sessions I have which I usually book for after my project's cut off time of 14:30 for sending letters by post.
I typically leave around 15:30 leaving myself plenty of time to go to the gym or meet friends in the evening. Every Wednesday during term time, I go to university where I attend lectures and work on any assignments due and also on my apprenticeship portfolio with the help of my university coach.
Is the apprenticeship what you thought it would be?
I had done a lot of research and attended a lot of experience events like the Young Professionals ones, so I do feel I had quite a good idea of what to expect. I would however say I have been given a lot more responsibility and more complex work than I thought I would on the apprenticeship at this stage. But I only see that as a good thing as it has helped me work a lot.
I also don't think I believed the culture would be as friendly as it is, I think it's easy to feel like that's something companies just want to promote when they are recruiting but I can genuinely say it's one of my favourite things about the apprenticeship at EY.
Would you recommend this programme to current students?
I would definitely recommend the programme I am on, especially if like me you are unsure what how want to do but have an interest in business, consulting or finance. The Chartered Management Degree Apprenticeship is a really good way to get a degree as well as the chartered manager qualification through the Chartered Management Institute (CMI). My programme is around three years long so it doesn't take much longer than going to university, and you obviously get three years worth of varied experience too.
What are the three most important skills needed to be an apprentice?
I would definitely say having good interpersonal skills. It's really important you're able to speak to people of all levels and ages, whether they're a colleague or a client. This is how you can really settle into the business and make a good impression.
Time management is really important as an apprentice as there can be a lot to juggle. Especially around assignment season, you need to be able to balance your studying, your work and also still maintaining a social life and time to look after yourself too. But it is totally doable!
Adaptability is also a really good skill to have as an apprentice and one which employers really like to see evidence of in the recruitment process. It is most often not expected that an apprentice will join with any prior experience or knowledge so being able to adapt to what you're being asked to do and work out of your comfort zone is really important.
So, that comes to the end of my blog. I hope that this has given you a really good idea of what it is like working as a degree apprentice at EY. If you have any questions that you would like to ask me, or if you would just like to connect with me on LinkedIn, I have attached a link to my LinkedIn profile below, so feel free to connect with me and drop me a message!
My LinkedIn Profile: