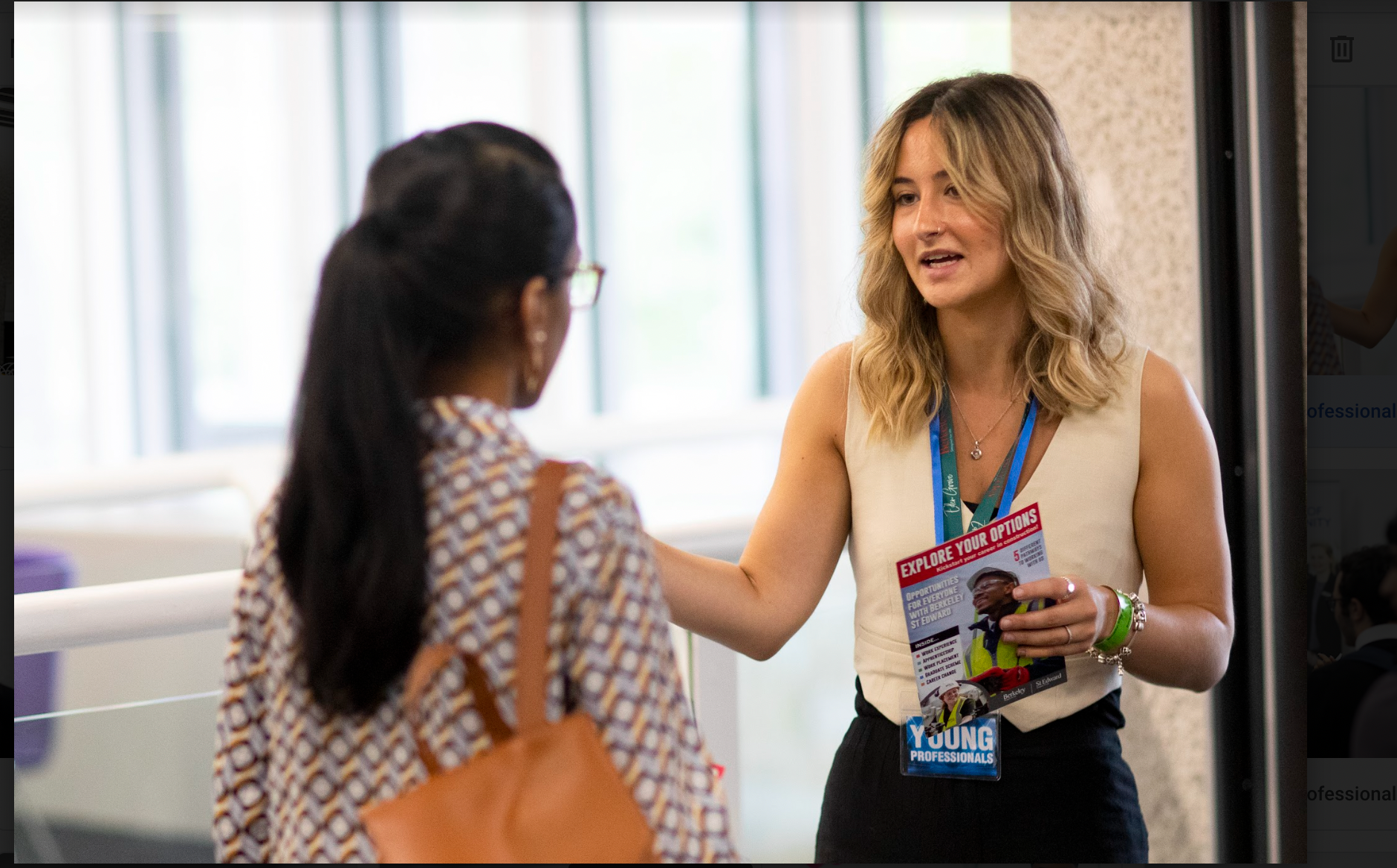 The Types of Interview
Publish Date: 2022-08-25
The Types of Interview
When you are offered a job interview after filling out what is usually a very lengthy job application, often the feeling of excitement can turn into a feeling of nervous anticipation. We might start to obsess over the different questions that we may be asked, or who will be interviewing me, or will it be one-on-one or a panel style interview?
Sometimes the recruiter will send further information to you ahead of the interview, detailing what you can expect on the day. However, often the only information that is sent to applicants is the date, time and location of the interview - particularly if it is the first stage…
In an ideal world, applicants would receive a detailed email in advance enabling you to fully prepare for the particular type of interview that you will attend and in turn, feel much more confident. However, whether you receive this or minimal details, the recruiter will still expect you to be prepared and bring your A-game!
For this reason, at Young Professionals we have done the groundwork for you. We have listed below the most common types of interview, along with some of our best tips so no matter the interview you are faced with, you will be prepared to smash it!
The Telephone Interview
Often recruiters will start with a telephone interview as the first stage of the recruitment process. Time is valuable and it's far less time consuming for all involved to do a telephone screening process in the first stage. This helps the recruiter ensure only the 'stronger' candidates for the particular position get through to the second stage, as well as saving any candidates time prepping and travelling to an interview they're not the right fit for.
You will be told in advance how long the telephone interview will be and usually this will be between 20 and 30 minutes. There's no need to panic at this stage, this will be an opportunity for the recruiter to get to know a bit more about you and your experience. You will also have the opportunity to ask any questions that you may have at this stage.
How to ace the telephone interview and secure a place in round 2 of the hiring process:
Naturally, you can't use eye contact, mannerisms or body language in this instance so focus on speaking slowly and clearly. Communicate your experience and your knowledge whilst sticking to answering the question you have been asked. You'd be surprised how much you can tell about a person over the phone - let your personality shine through!
As with any interview, be prepared. While the recruiter can't see you, you have the benefit of having your CV, Cover Letter, Job Description and Company Information in front of you. Refrain from reading from a script, but it will be helpful to have all this information to hand, should you need to refer to it! Be polite, enthusiastic and end the conversation on a positive note.
It goes without saying, if this is a Zoom or video call, then dress to impress as if you were attending a face-to-face interview. Do not sit slouched on a sofa or your bed. Practise good posture sitting at a table or desk to make you look more professional. Make sure you have suitable lighting so that your interviewer can actually see you too. The recruiter can tell a lot about your personality and organisation if you present your screen with a messy bedroom behind you! Ensure your background is decluttered and not so busy that it distracts away from the main event - YOU. P.S. if you didn't know, Zoom has the function to 'blur background' so don't be afraid to use this!
The Face-to-face interview
Congratulations, you've made it to the face-to-face interview! Whether this is the first, second or third stage, getting to meet your recruiter/s face-to-face means that they saw something in your CV and Cover Letter and are happy to invest their time in meeting you in real life. Being able to interact with the recruiter in person comes with its own set of pro's and con's. Below we have listed the different variations of face-to-face interviews and what you can expect.
The One-to-One Interview
This tends to be the most common type of interview that the majority of companies seem to veer towards. Normally the interviewer will be a senior within the department, they will sit you down in a quiet setting and ask you several questions. They will be trying to determine whether your experience and knowledge will enable you to fulfil the job requirements successfully, as well as your alignment within the company culture. Though you can't control the outcome, these are some things you can do to help it go your way:
Create a strong first impression dress appropriately and be ready for action the minute you step into the building
Treat everybody you meet as the interviewer treat even the reception staff with the same respect and politeness
Know your CV like the back of your hand
Have questions! Prepare these in advance and have them memorised
Try to relax try not to play with your hands or jiggle your leg as it will be distracting for the interviewer
The Panel Interview
Often later in the recruitment process (but sometimes as the first stage), the company will do a 'panel style' interview. This gives the recruiters the opportunity to gain feedback from multiple employees of varying roles and seniorities. The same rules apply as with the one-on-one interview, however, you now have a bigger crowd to win over. Each person you meet with will usually have their own set of questions and interview style. This means you will need to alter your approach to reflect and relate to each interviewer. Here are some tips to help you prepare:
Ask the recruiter beforehand who will be interviewing you and do your research on them - LinkedIn will be your best friend! This will help you feel more confident and prepare and plan your answers/anecdotes.
Engage with each member of the panel. If there is more than one interviewer in the room, be sure to make eye contact with each of them, regardless of who asked the question. Interact and speak with each of them equally.
Don't be intimated. Panel style interviews can be more daunting as you are outnumbered. However, they are all human beings! They are aware that you are in a nerve-racking situation so just breathe and try to relax. If this is to be your new place of work, it's best you meet as many people as possible in the early stages as this will give you a greater feel for the company and the culture. This will also help you determine whether you are the right fit for the company and vice versa.
Prepare extra questions! If you have three different interviewers, the likelihood is they will each expect you to ask them a question - have some up your sleeve, ready to pull out!
The Group Interview
These days we don't see the group interview very often, however they do still happen. Some employers argue that it is the best way to meet multiple candidates, as well as enabling the recruiters to get a good idea of how the candidates socialise and interact with others, especially if this is a key part of the job role. These are most likely to occur during an assessment centre/day.
It may be that you are asked to work in a group, or in pairs to complete a specific task, challenge or deliver a presentation. Make an effort to speak to the other candidates, they are in the same position as you and aren't your enemies! Demonstrating that you are friendly and can work well with team members will be a big plus from the recruiters perspective. Here are some key points to remember:
Interact with the recruiters (when suitable), as well as all of the other candidates
Speak up but don't make it all about you
Demonstrating you can listen as well as talk, is an important soft skill that recruiters will want to see

Show initiative in a group setting but be careful not to take over
So now you know what the most common types of interview are that you can expect to come across. We hope this will be helpful and if you are faced with a different interview style we'd be keen to hear about it! Check out our other guides for further advice and tips on all things career related. Wishing you all the luck in the world, young professionals!
Young Professionals UK, founded in 2015, are leading school-leavers experts whose mission is to bring better and more vibrant opportunities to students who need them the most. They have already helped thousands of students accelerate their careers with apprenticeship and work experience programs alongside some of the world's leading companies. To stay tuned for future student or employer opportunities visit https://young-professionals.uk/ or https://www.instagram.com/youngprouk